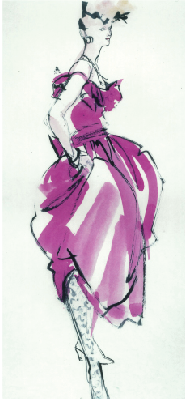 A family of creative women fostered Marianne's interest In the fashion industry…
She honed her early skills at Fashion Institute of Technology (FIT) and Parsons School of Design before moving to Los Angeles to launch her career at The Broadway. Her professional journey manifested itself with ever growing responsibilities as Creative Director for Belk Store Services in the Carolina's and on various Art Director positions with Hecht's in Washington DC and Macy's Midwest in St. Louis MO. To the present, contract work continues with Macy's.
With such strong design talent her reach has extended to theatrical productions wherever art and fine taste is featured in bill boards and marketing materials for clients in the Great Lakes and North East regions of the United States.
This creative synergy has made her invaluable as a consultant and resource.